So many times I get told that I look like my brother. Before my mom died people always were shocked when I told them I was adopted because everyone said we looked alike too. I thought in honor of Nike Mom's foto friday, I would post some pictures to see if y'all still thought me and my little bro still looked alike.
These are mostly older pictures. You can see my old hair too ha ha, and even when I had a bob. Yikes. :) Since Taylor's long hair is now also gone, he wears it how it looks in the pictures I posted yesterday from the wedding. I wish I had more pictures of me and him but they are all stuck on my old computer! I need to get that fixed so I can get onto there and get all the documents and pictures off. Soon enough I will.
This is kind of a random post, but enjoy!
This was one of the pictures we took for one of our family Christmas Cards back in '05
Easter, right after my mom died. Right before I randomly cut off 11 inches of my hair and Taylor still had super long hair!
A pre-dance picture after I chopped my hair off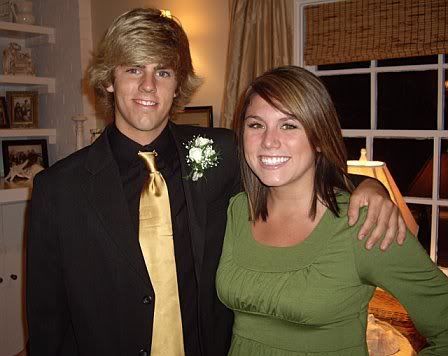 This was another pre-dance picture, my hair was slowly growing back!
Then I cut my hair short again and this was the first year he was a lifeguard and Huntington State Beach. This year will be his fourth year already!
At his high school graduation party.. My hair was blondish and long again?
At his high school graduation party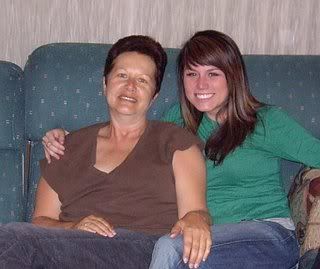 This is a picture of me and my mom too. This is the last picture I took with her, and I like to think that it's a great picture!
Crazy how I still look so much like my brother and I looked like my mom huh! People always ask me about adoption and how I feel about it etc. and if any of you have any questions feel free to ask me. I like to talk about it and am not offended at all! Maybe I will post more about my adoption soon if you guys would like to know more. I hope everyone has a great weekend! I have a wonderful 16 miler planner tomorrow and I am going to work on re-painting my dresser and getting some shelves up in my room. I also hope to see the movie, "I Love you, Man". It looks hilarious!
xoxox